In Conversation with Dr Debra Parkinson
Doctor Debra Parkinson is the Director of Gender and Disaster Australia, an organisation established to promote an understanding of the role played by gender in survivor responses to natural disaster, and to embed these insights into emergency management practice.
Debra's research following the 2009 Victorian bushfires has been a foundational tool in promoting a deeper understanding of the 'hidden disaster' of domestic and family violence following a catastrophic event and the importance of incorporating a gender lens into disaster resilience planning.
In this conversation, Scotia and Debra discuss:
how disasters impact women, children and LGBTQIA+ communities the importance of incorporating their safety as a key focus in disaster resilience planning
the evidence Debra and her team have been compiling since the Black Saturday bushfires and how this has increased awareness around issues of domestic and family violence – what changes have taken place since in this time and what still needs to happen to improve situations for women and children
Gender and Disaster Australia's recent federal government funding to implement their training programs throughout communities in Australia
Examples of how arts and cultural practices have been utilised within this area of work to support families and children and how Debra and her team incorporate the arts in conferences and planning processes
Produced by Scotia Monkivitch and Jill Robson
Edited and mixed by Glen Morrow
How to Listen
You can find Creative Responders on Apple podcasts, Spotify, Google Podcasts or your favourite podcast app. You can also listen to all of our episodes right here on our website and access transcripts and resources related to each episode.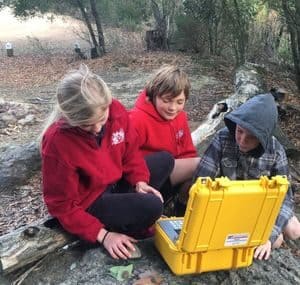 Case study library
Would you like to hear about more arts-based programs supporting and strengthening communities? Our case study library features a range of projects that harness the power of the arts to enhance all stages of disaster planning.
VISIT OUR CASE STUDY LIBRARY