In Conversation with Melissa Lubke
Melissa Lubke is an artist based on the island of Lutruwita (Tasmania) who utilises manual arts practices and a variety of mixed media materials to create installations exploring themes of light, loss, community, and hope.
Melissa's recent works in her solo exhibition 'Confronting the Negative', explore complex emotions after losing her husband in 2016 in a tragic accident whilst pregnant with their third child.
In this discussion, Melissa shares her personal story and how her experience of tragedy and loss influenced her evolution as an artist and motivated her to use art as a vehicle for creating a shared, collective process around loss and grieving.
Melissa is currently undertaking her Masters in Art Therapy and shares her experience of how the arts can support ritual, social connection and reflection.
Produced by Scotia Monkivitch and Jill Robson
Edited and Mixed by Glen Morrow
Related links
https://www.melissalubke.com/446311624
How to Listen
You can find Creative Responders on Apple podcasts, Spotify, Google Podcasts or your favourite podcast app. You can also listen to all of our episodes right here on our website and access transcripts and resources related to each episode.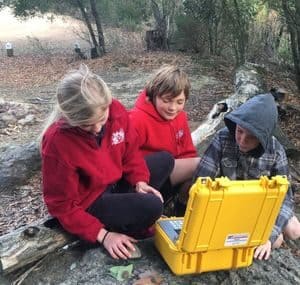 Case study library
Would you like to hear about more arts-based programs supporting and strengthening communities? Our case study library features a range of projects that harness the power of the arts to enhance all stages of disaster planning.
VISIT OUR CASE STUDY LIBRARY